I thought I would start the new week off with a top 10 countdown. I'll be ranking the performances of individuals players(not teams) in a specific season, e.g Henry 02/03 season where he managed 24 goals and 20 assists, a feat that has yet to be repeated since in the Premier League. I use Henry as an example because he will not be featured in this list. The list is based off of seasons I have watched first hand, so starting from 04/05 to now! Before Arsenal fans exit the page, i'd like to say that had I included every season, he would most definitely be top 3 minimum. Anyways, lets begin…
10. Mo Salah 17/18
A season in which he broke the the Premier League scoring record with 32 goals and was crowned PFA POTY as he led his side to a 4th place finish. His goals were so vital and important that they did enough to make his side the 4th best team in the league. He also managed to assist his team mates 10 times so he achieved double figures in goals and assists which is a very rare and impressive achievement. Salah would have found himself higher up the rankings had he led his team to title glory but unfortunately playing in a team that featured the world's best and most expensive forward at the time, along with Firmino who managed 22 goals involvements, coming 4th place in the league was an under achievement in my opinion.
9. Wayne Rooney 09/10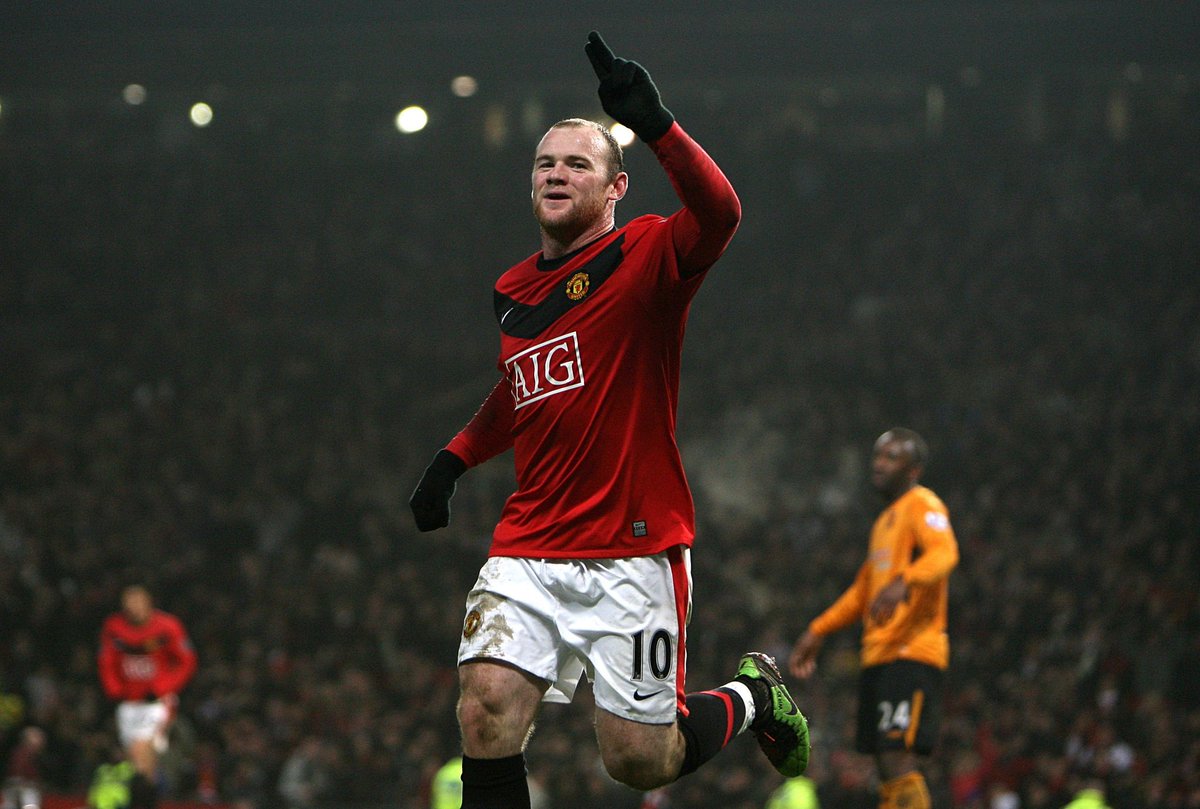 What a season he had. He was voted as PFA POTY, Football Writer's POTY and marginally missed out on the Golden Boot due to an end of season injury that ended up costing United the league. He was in arguably the best form of his life before this injury, carrying United in the absence of Ronaldo and Tevez who had left in the previous summer. He managed 26 goals as the lone forward in United's attack which featured his famous counter attack goal against Arsenal in which he sprinted 60 yards in 8 seconds to slot in a beautiful finish past Almunia. He also went on that insane run where he seemed to score a header almost every week, including one in the League cup final to win United the trophy. That end of season injury was really a cruel one for Rooney as it scuppered United's League and Champions League hopes, it also sent Rooney into his second consecutive World Cup carrying an injury. Nevertheless he still managed to land himself at 9th in this list.
8. Nemanja Vidic 08/09
One half of the greatest CB partnership ever assembled in English football. He was part of a defence that went on a 14 game clean sheet spell…yes you read that right, 14 games!! United set the record for most consecutive Premier League clean sheets with 10 in a row. Vidic's performances were so good that he was rewarded with the Barclays Premier League Player of the Season award. To this day, this is the best season I have ever seen from a CB in the Premier League. He only conceded 16 goals that season meanwhile contributing 7 G/A for United, there is no debating his involvement in this list.
7. Didier Drogba 09/10
Probably the best season of his career, he obtained the Golden Boot while firing Chelsea to the title, scoring a Chelsea record – 29 goals, including an important winner in the run in away at Old Trafford. He also provided his teammates with 10 assists making this an incredible season for the Ivorian. For those out there who don't believe penalties are real goals, he only managed one all season which further shows his prowess in front of goal. Drogba was never a prolific scorer but he found his scoring boots this year and reaped the rewards that come with it.
6. Riyad Mahrez 15/16
An individual season that has almost been forgotten about, while Vardy was the main goal scorer in Leicester's league winning triumph, Mahrez was the best player, and not just at his club but in the league. The 400k signing became one of the most devastating wingers the league has ever seen. He backed up his skills and dribbling with insane goals and assists as he managed 17 goals and 11 assists from the wing. He was named POTY and deservedly so, nobody bar one or two of his teammates came close to him that year. 
5. Frank Lampard 09/10
This season set a benchmark for midfield goal scoring and creating, Frank Lampard got a massive 22 goals from midfield, the most of any midfielder in the league ever and more than any forward managed the following year. He also picked up 14 assists as he helped Chelsea win the league. Hitting 22 goals from midfield is outrageous and is one of the reasons why Lampard is one of the greatest players the League has ever seen and hands down the best goal scoring midfielder, although his record could be in trouble this season…
4. Jamie Vardy 15/16
If there was ever a countdown for most inspiring season of all time, Vardy would be the undisputed no.1, his impact on Leicester in 2015/16 was the stuff of dreams, he was voted Football Writers POTY as Leicester City did the unthinkable and won the Premier League. Scoring so many vital goals against the likes of United and City, he broke a 10+ year record when he netted in an incredible 11 games in a row, what's even more impressive about this record is he did it in one season, compared to the previous record holder Ruud Van Nistlerooy who did it across 2 seasons. An insane record for a player who had an insane season, from non league football to one of the best strikers in Europe, this season from Jamie Vardy will never be forgotten.
3. Yaya Toure 13/14
In terms of a players peak, there's maybe 3 or 4 players I've watched in the Prem and can say 'ye they were better than Yaya'. This guy was a monster, in 2013/14 particularly, he got 20 goals as he fired Man City to the league, in the run in where some players from rival clubs offered nothing, he stepped up his game and delivered for City. In terms of pure ability he's one of the best midfielders to ever play the game. He looked like he could decide a game whenever he wanted too, he also managed to assist his teammates 9 teams further showing his value to city this year. If he had space outside the box, the opposition keeper may aswell have just left the goal cause there was only one result coming, a player who I wish came to England earlier, well worthy of a spot in the top 3.
2. Cristiano Ronaldo – THE GOAT 07/08
I'm gonna keep this short and sweet, the best player to ever play at Utd, the best player to ever play in England, the best player ever full stop. See that gold thing in his hand? Nobody else has won one of them while playing in England (Michael Owen's doesn't count). 31 goals, POTS, Ballon D'or at the age of 23, what a goddamn season!
Honourable mentions
Eden Hazard 14/15 – Chelsea's main man as they ran away with the league, when Jose was beginning to implode he kept them going, unlucky not to be in the top 10!
Petr Cech 04/05 – only concedeed 15 goals all season, a record that will never be broken, again very unlucky not to be included.
Sergio Aguero 11/12 – Not only did he score 23 goals but he scored probably the most iconic goal in premier league history as he catapullted City to their first Premier League title win.
1.Robin Van Persie 12/13
My God, what a season. Started off with a beautiful volley in his first start, the next week he scores a hattrick including a 90th min winner away to Southampton, he then goes and does the most important thing a footballer can do across a season…SCORE IMPORTANT GOALS. I would be shocked if you find me a premier league striker who has done what I'm about to name, winning goals at the Etihad, Stamford Bridge, Anfield, goals at White Hart Lane, the Emirates, and then scoring winners against Liverpool and Arsenal at Old Trafford, no goals at home to City & Chelsea, but they were played after the title was secured… by the way he scored a hattrick in that game too!!! To score that many goals against your rivals and in important games is just plain stupid, if only he left arsenal sooner because he was playing at this level from 2010 onwards, some guys get these numbers against the likes of Norwhich, RVP does it when it matters. For me, The Best Ever season I've seen in English football. The end.
Thanks for reading!
Check out our latest posts below!